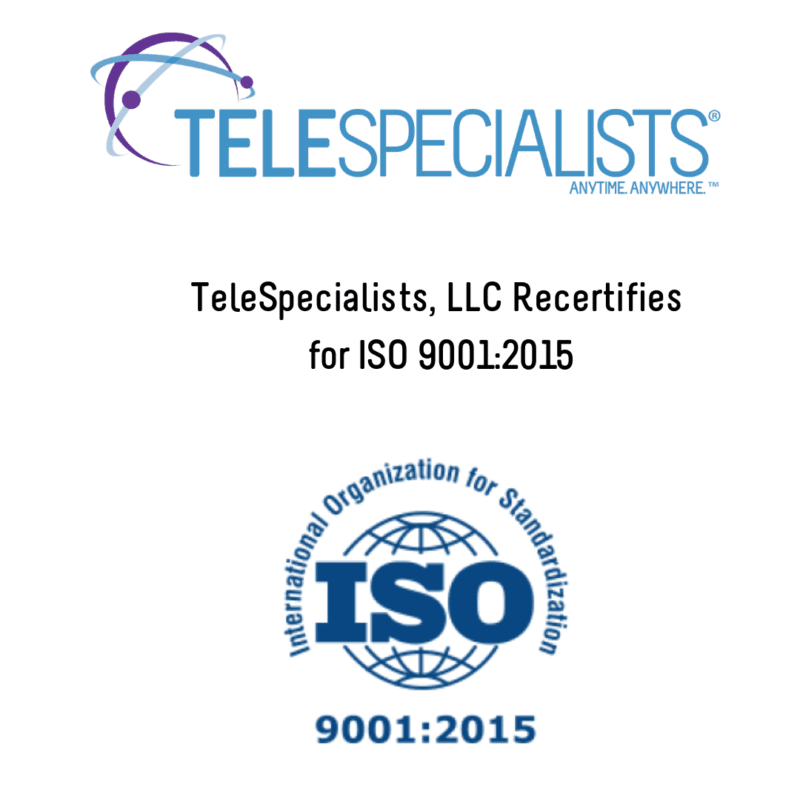 TeleSpecialists is pleased to announce its annual recertification for ISO 9001:2015. ISO 9001 is the international standard that specifies requirements for quality management systems. The purpose of receiving the coveted certification is so that TeleSpecialists can align with the same high- standard management tools and continue to deliver its services with the highest quality of standards to its hospitals.
"It brings me great pleasure that we had our recertification survey for ISO 9001:2015 certification for review of our Quality Management System for "Provision of Telemedicine Services," and during our audit there were absolutely no deficiencies or non-conformities noted," said Dr. Nima Mowzoon, CEO and Founder of TeleSpecialists.
TeleSpecialists utilizes ISO 9001:2015 audits to consistently look for ways to improve and become more efficient with its processes; this is imperative to keep the organization's quality management system standards aligned with the hospitals they serve. Customer-centered focus is why TeleSpecialists has thrived in the telemedicine industry and will continue its steady company growth path. Currently, TeleSpecialists, LLC is the only telemedicine company to earn the ISO 9001:2015 certification, issued through Bureau Veritas.