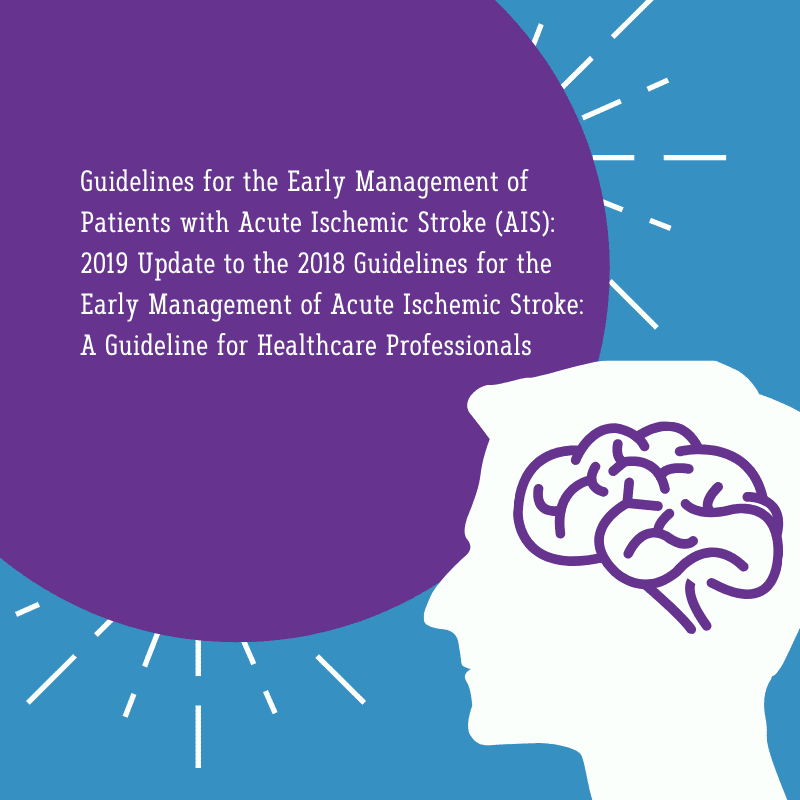 The American Stroke Association (ASA) has released its Guidelines for the Early Management of Patients with Acute Ischemic Stroke (AIS): 2019 Update to the 2018 Guidelines for the Early Management of Acute Ischemic Stroke: A Guideline for Healthcare Professionals. The updates contain general recommendations based on the currently available evidence to guide clinicians responsible for acute ischemic stroke patient management. The target reader would be, according to the AHA, prehospital care providers, physicians, allied health professionals, and hospital administrators responsible for acute ischemic stroke patient management.
The updates published cover several telemedicine items to include recommendations for the facilities that do not have in-house imaging interpretation. The suggestion made, according to section 1.6.1 of the updates, was that the facilities should implement a timely review for brain imaging for patients presenting with acute stroke symptoms. The guidelines continue, with a new recommendation: The administration of IV alteplase guided by a telestroke consultation for patients with AIS can be beneficial. (see below)
Telestroke for Acute Ischemic Stroke Patients
Additionally, another new recommendation included in the 2019 updates is the inclusion of telestroke as a means of providing alteplase decision-making support to physicians. The ASA states that it is "feasible and safe" and may be utilized should the facility not have access to in-house specialty physicians.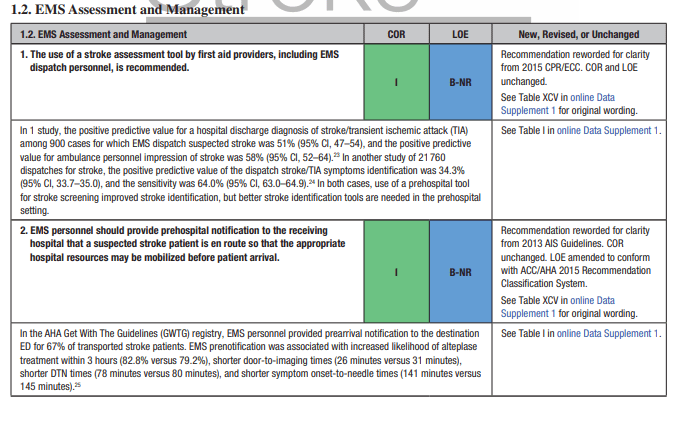 EMS Guidelines
With Emergency Medical Services (EMS) being so prevalent in health news recently, it may be of interest to point out updates to the EMS guidelines as well. The recommendation of stroke assessment tools and pre-notification to facilities when transporting stroke patients to a stroke certified facility is included.
In the article posted on ahajournals.org, the ASA states that these are general recommendations based on the current evidence they have on hand. However, because of this limited evidence, they realize the "urgent need" for continued stroke research.
---
---
Contact Us
Want more information on how telestroke can be beneficial for acute ischemic stroke patient management? Contact us or give us a call at 866-785-7769.