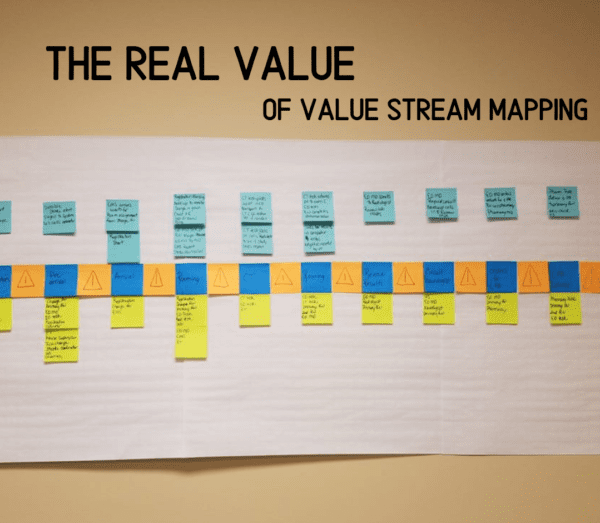 Value stream mapping: A lean manufacturing or lean enterprise technique used to document, analyze and improve the flow of information or materials required to produce a product or service for a customer.* This lean management tool is utilized in many industries; however, according to Dr. Adam Heller, VP of Operations at TeleSpecialists, this widely-used process can be simplified and adapted for beneficial use within the telemedicine industry. Implementing value stream mapping is useful during the process for which the facility is creating a Lean environment. By
explaining and displaying workflow processes utilizing Post-It Notes, value stream mapping can "map" out each step of a hospital's process allowing key team members to visualize opportunities and use gaps of time to help the patient. Also, this value stream mapping solidifies the role and process of each key team member, so it is understood what should occur as a next step. Time is always of the essence, especially during a stroke alert. Hospitals must be able to streamline as much time as possible and save as much brain as possible. Time is Brain.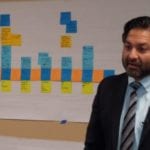 "We are a believer of taking a program that is already in existence and adding on a new workflow for telemedicine or telestroke. We want to make sure everything is lean and efficient," explains Dr. Nima Mowzoon, CEO of TeleSpecialists, LLC. "We take a very close look and dissect out all of the bits and parts of a workflow. By doing this, we can better understand how to make things work more efficiently and how to create a more standardized workflow."
Hospital staff knows that a walk-in versus an in-patient versus an EMS stroke alert are all different situations and are all handled differently. Utilizing value stream mapping and actually seeing the Post-It Notes helps them visualize their workflow processes for each event. By doing so, the facility can eliminate inefficiencies and adopt better workflow processes.
Value stream mapping also makes it easier for the hospital staff to do their job and do it effectively and efficiently without delay. The outcome? Reducing door-to-needle times and giving patients the care that they need in the time that they need it.  View the video below for more information about this valuable workflow process.
Your hospital's workflow process dictates the quality of its patients' care. To learn more about the TeleSpecialists value stream mapping process, please give us a call for a demonstration.  1.866.785.7769.
Resources:  *  ISixSigma